The Yacht
Take a tour around Integrity's exterior, view her beautiful lines, and outdoor spaces.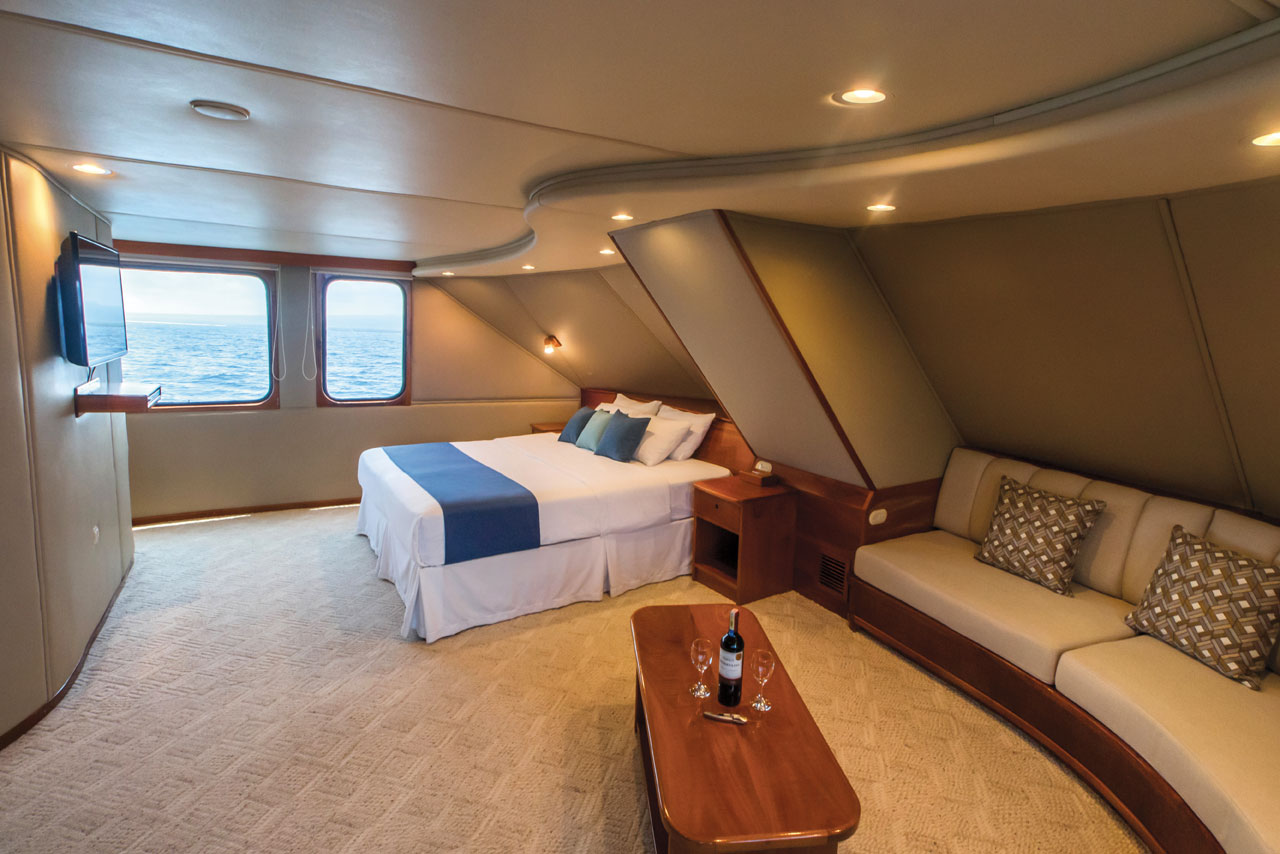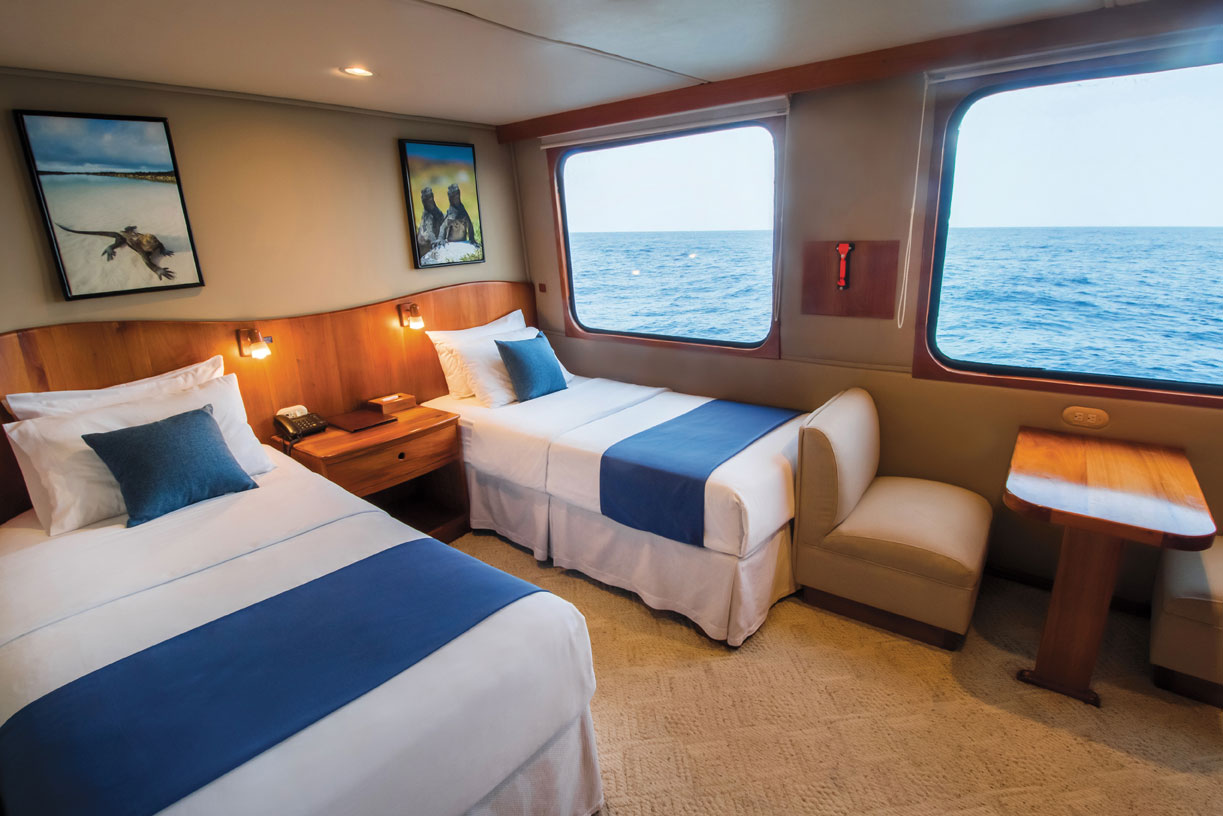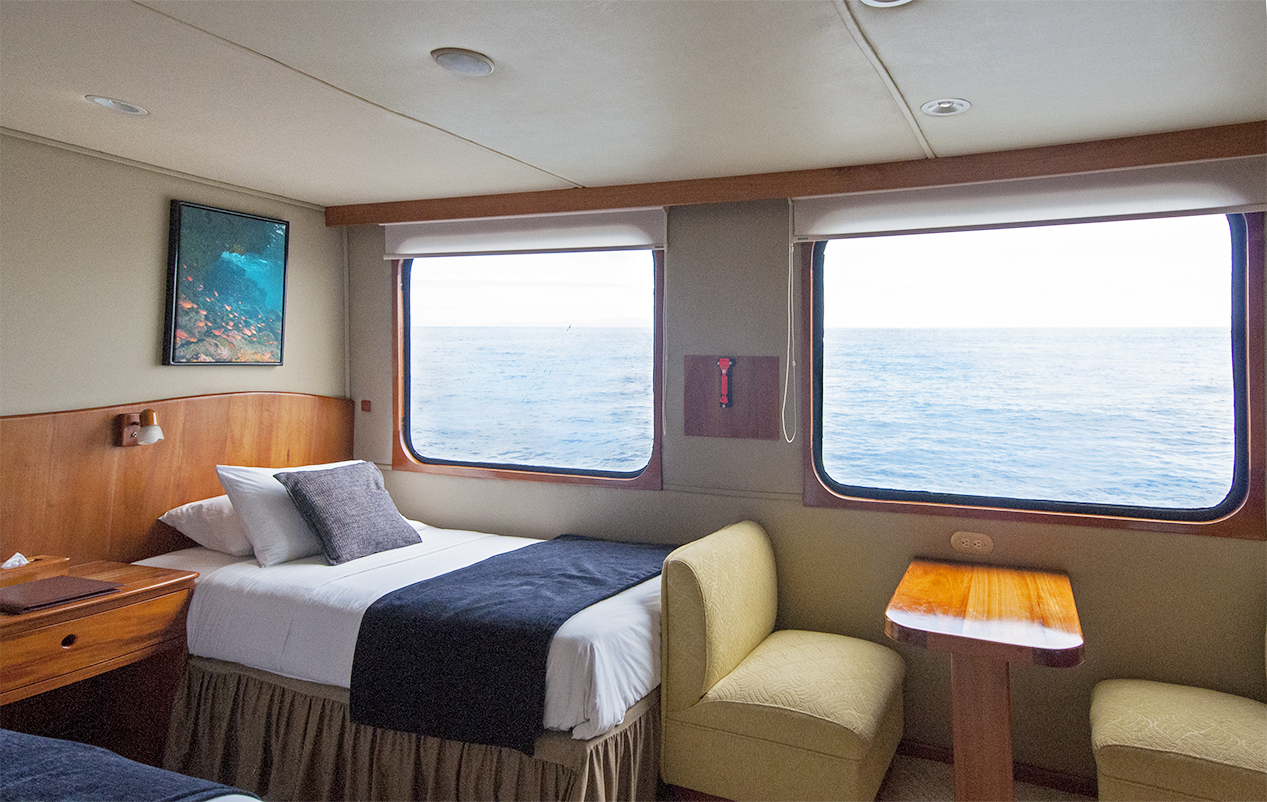 Creature Comforts
Tour Integrity's interior spaces, from salon and dining to the comfortable staterooms.
Rest and Relaxation
Enjoy the Sun Deck to read, relax, have a drink, soak in the jacuzzi, and just watch the Islands go by.
Activities
Enjoy naturalist-guided shore excursions, swimming, snorkeling and sea kayaking
The Galápagos
Islands where the birds and animals are unusual and have no fear of you. A place where you can walk, sit or swim and be eye to eye with them, quietly studying each other. An experience, rich, nourishing and forever a delight whenever it comes to mind.